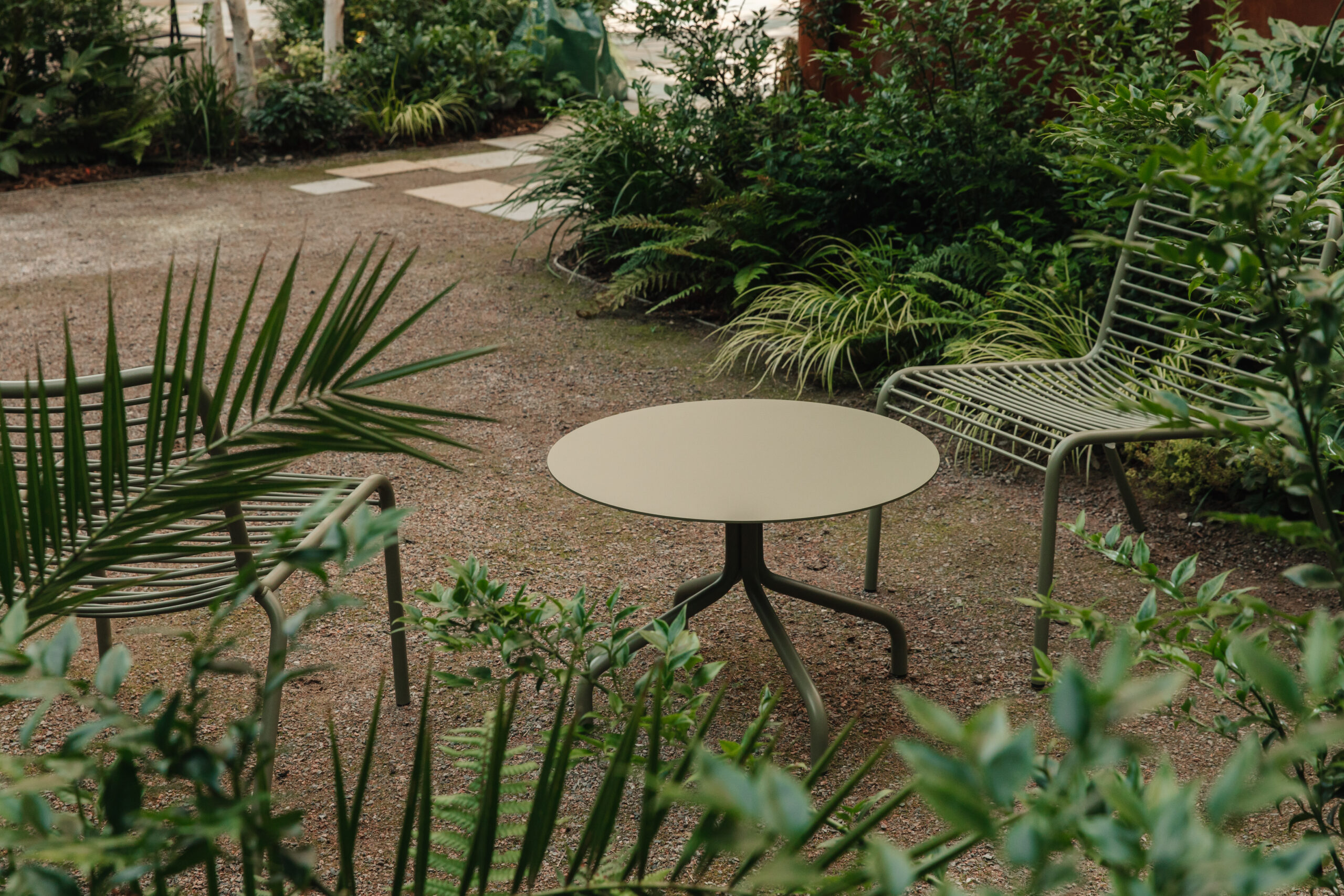 The Square
Sitting pretty between South Block, Minshull Warehouse and Minto & Turner is a new public square surrounded by some of the city's best independent shops and eateries. Those who call Kampus home can take their pick: to be part of the city that's right on their doorstep, or just to take in the views from the rooftop terraces, podium garden and windows across our buildings.
The Gym
Get fit, be well, maintain balance: our gym, studio and yoga terrace give you space to work out, stretch, take part in classes or work with a personal trainer – with these spaces open only to the Kampus community.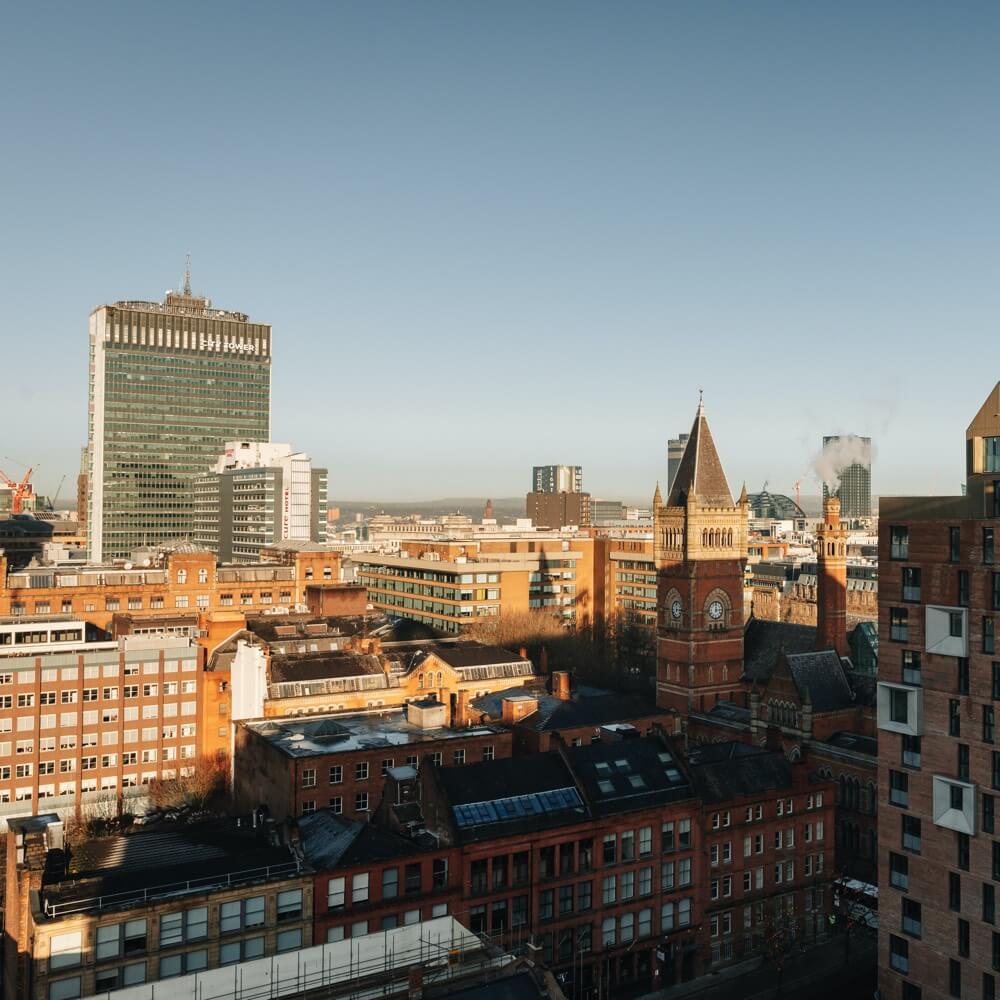 Rooftop
Our rooftop spaces are something special. A private cinema and dining room can be found in South Block – just for residents. Right up high, these are rooms-with-views that take in the whole city. Host a dinner party, have drinks in the lounge, or make the most of the elusive Manchester sunshine on the terrace. The podium terrace tucked between South Block and the Stack, meanwhile, is lushly planted, perfect for warm summer evenings.
Terrace
Ah, this is the perfect spot to oversee your kingdom – North Block's sociable terrace, one floor up, overlooking the garden and the canal. Relax, meet friends, get some air.
Garden
The heart of Kampus, a canal-side garden that's open to all – a little bit wild, and a whole lot of lush. Surrounded by cafés and bars, happened upon almost by chance. Flashes of green are set against sandstone and warm brick reds, old, old cobbles and the beautiful canal. The perfect place to take a moment, sit back, meet friends. With leaves and flowers all year round, we reckon all that Manchester rain will finally prove good for something!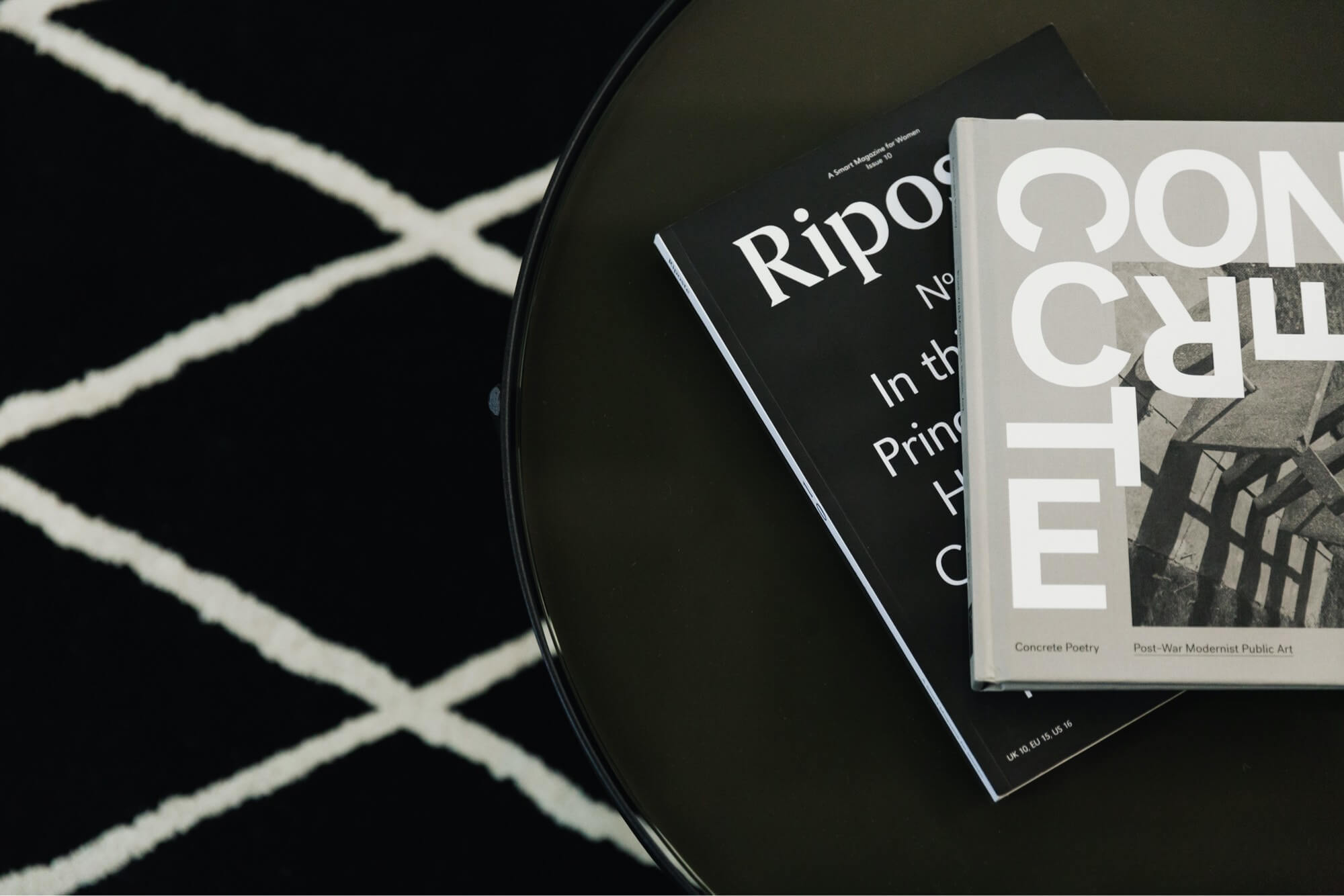 Lounge
Kampus is not just for living – it's the perfect place for socialising and for work-from-home-ing. The lounge is another shared space that's only open to residents; a space in which to work (by day) or get to know your neighbours better (by night). With free WiFi, naturally, and a stone's throw from your daily/hourly caffeine fix, courtesy of the Kampus cafés and coffee bars that are open to all.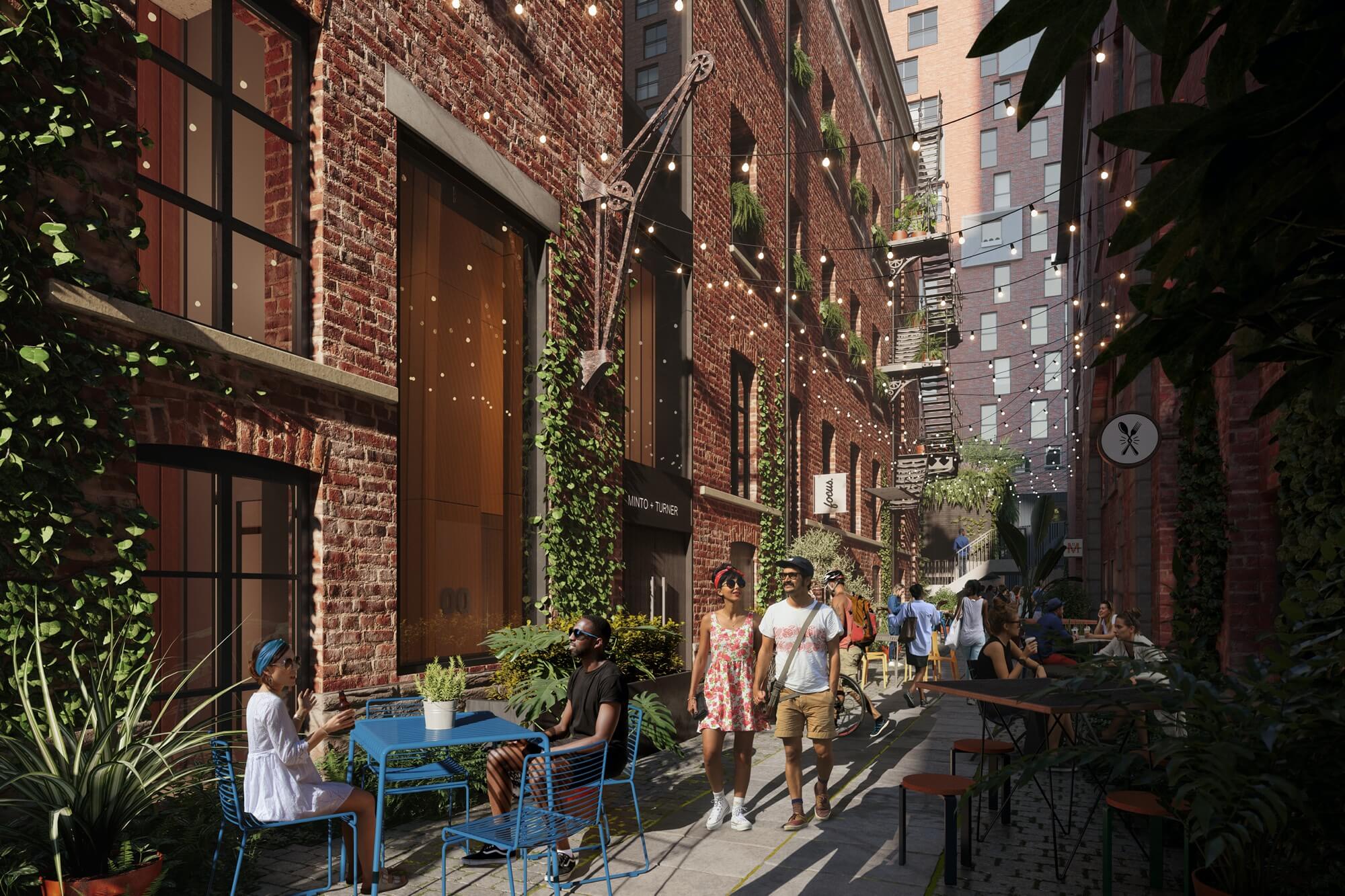 Little David Street
Kampus is for wandering and for walking, for exploring and enjoying. Whether you're a resident or just passing, head down Little David Street, where cafés spill out onto the pavement. This cobbled street was once forgotten (and closed completely for over a decade), but now it's an industrial-atmospheric, alfresco sort of a street, one of several that cuts through our new community.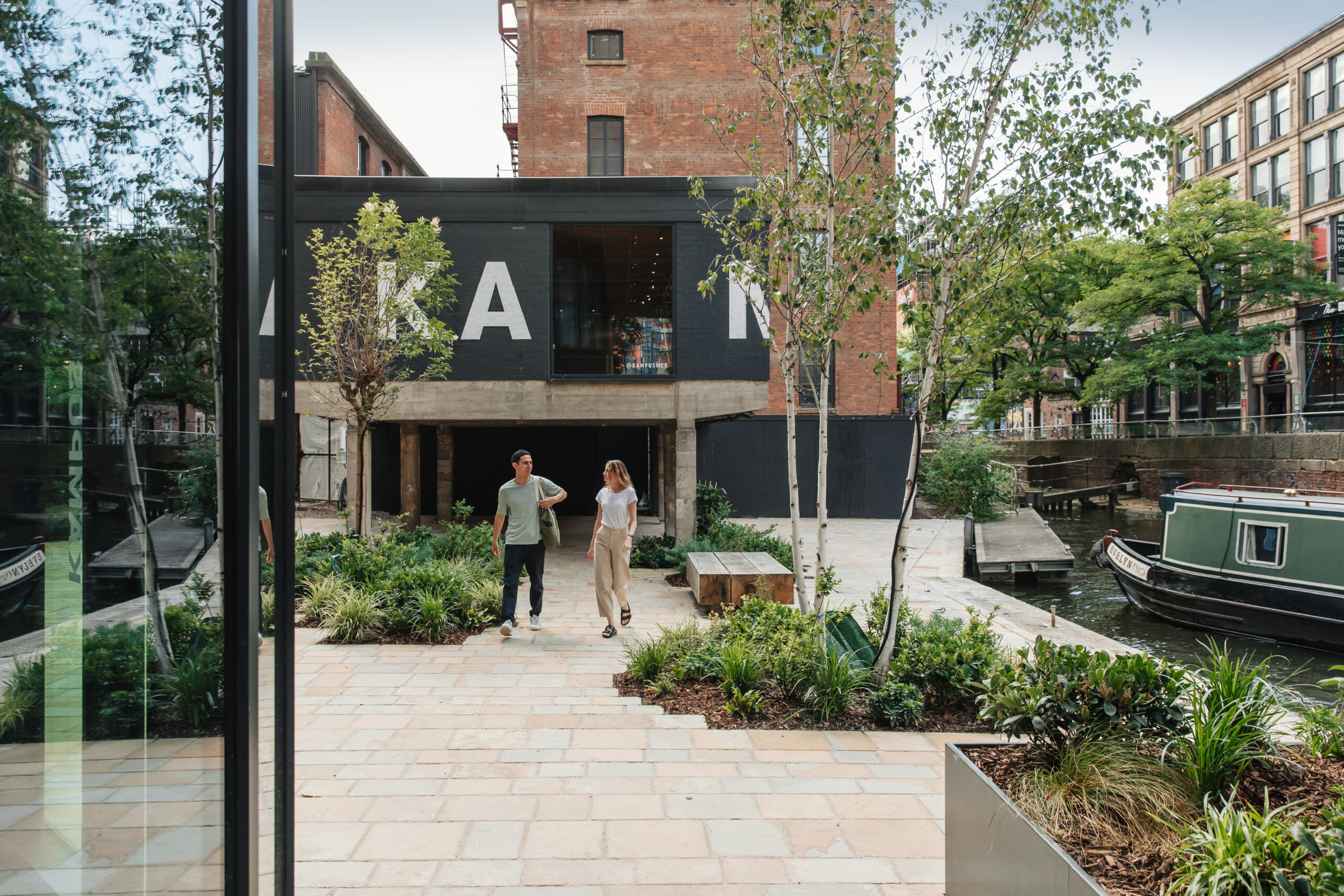 Bungalow
Say hello to one of the 1960s buildings on our block. This Brutalist beauty-on-stilts is our village hall and will host everything from pop-up restaurants to maker workshops (you can run your own events, too; just give us a shout). It's kitted out with a high-spec kitchen that's ready to go, and its location is one of the best in the neighbourhood: in the centre of the garden, overlooking the canal, just across the water from Canal Street.