1 Bedroom Apartments right at the heart of Manchester City Centre
Variety is the spice of life. So when you're on the hunt for an apartment of one's own in the perfect location, look no further than our incredible residential spaces and vibrant Neighbourhood.
Just because you're going solo doesn't mean you should compromise on style or substance.
That's why our one-bedroom apartments, available across five beautifully realised buildings, keep up with everything modern living, working – and especially playing – might throw at you.
Pick from a range of unfurnished or furnished apartments, boasting spacious living that's bathed in natural light (as much as we can get in Costa Del Manny) with streamlined functionality at every corner.
So whether you're the second coming of Nigella or love nothing more than a takeaway and a chilled night-in with your people, there's more than enough room thanks to select features such as terraces, corner space and balconies.
But that's not all.
Luxuriate with floor-to-ceiling windows, fully integrated kitchens with appliances, stimulating architecture and timeless Scandi-Japanese-inspired decor, there's something for everyone.
At Kampus, we know that a residential space doesn't just speak to you, it also speaks for you. So add your own personal finishes. Put the battered mug you've had since Uni in pride-of-place on the shelf, stack your must-read list on the coffee table and make sure the fridge is packed with favourites.
Or why not start from scratch?
Carve out a place that'll have you rushing to get home from… whatever you get up to when we're not there.
Just make sure you shut the door on your way out.
The Stack
We've brought the waffle ceilings, bold concrete lines and terrace settings of this ex-University campus building (see what we did there?) kicking and screaming into the 21st Century.
Enjoy Manchester's sweeping views from an artfully curated rooftop space, charming mid century accents throughout and the feeling of being part of something bigger. The Stack has been around since the 1960s – so why not move in and become a part of its illustrious history.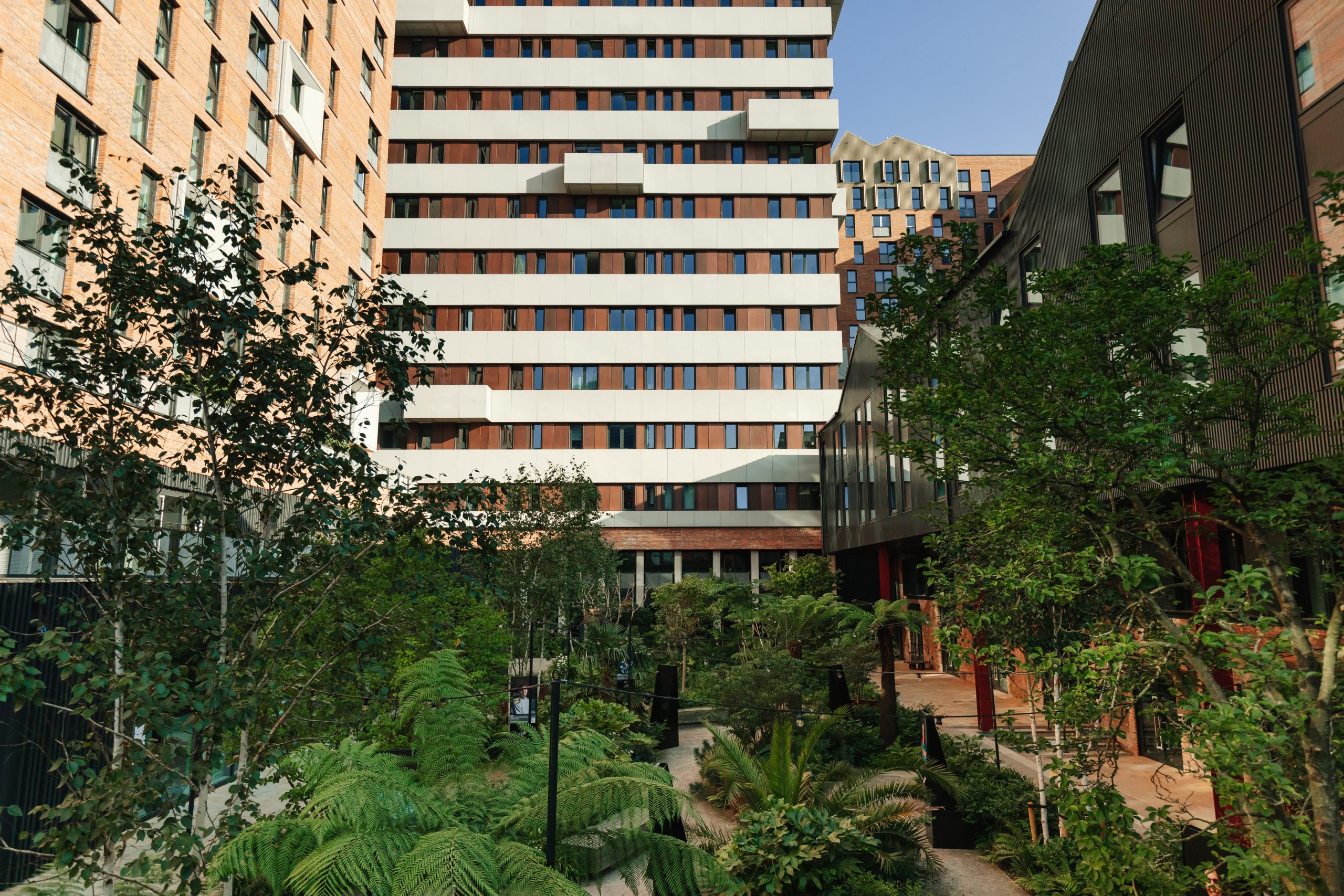 Minto and Turner
After decades of dereliction, we've lovingly restored these beautiful 18th Century warehouses into luxury rental living for Manchester's most discerning folk. Find a remarkable 1-bedroom apartment that enjoys much of the site's original features, blending modern functionality with the beauty of bright red brick, swirling cast iron and exposed timber.
To live here is to become part of the furniture, somewhat literally. It's lovely.
North Block
Inspired by locations close by and far flung, North Block makes up one of the coolest siblings in Manchester. Probably not the ones you're thinking of, though.
Bold but not too brazen, these Blocks blend old and new with panache, showcasing glitch-like windows, Lancashire brick and slick concrete detailing. Every inch of space has been designed with modern living in mind, with plenty of sharp design and timeless features that make it the perfect place to put down roots.
Overlooking the garden and Rochdale canal, watch the sunset on the top terrace for some of the best views in town.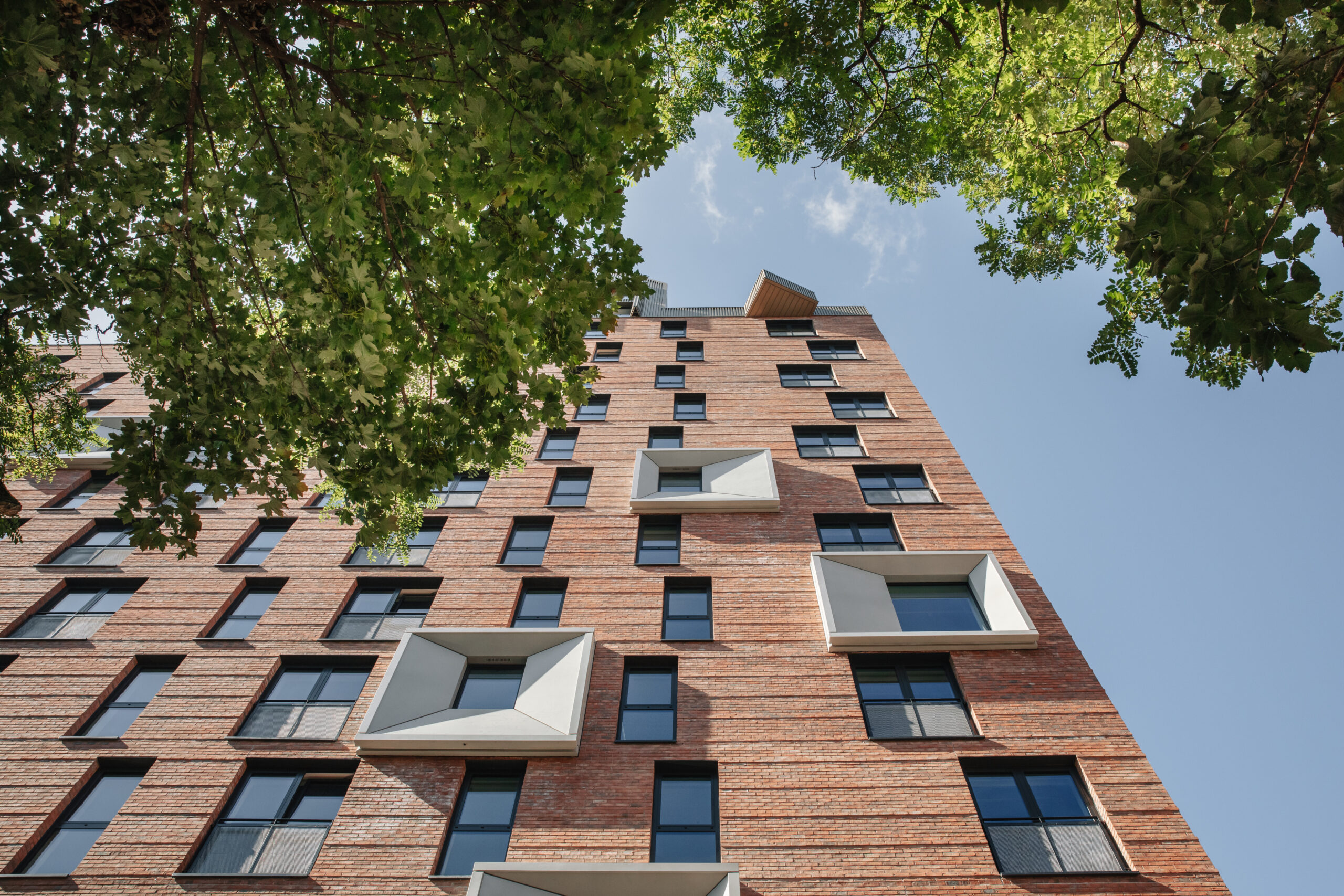 South Block
With a collection of rooftop terraces inspired by iconic Dutch terraces in Amsterdam, South Block has a certain social quality. Framing our new public square, its stunning design also houses our lounge area, top-class private dining and the cinema.
For sun-worshippers, the podium terrace is perfect for soaking up some Vitamin D, enjoying a BBQ or getting first-class seats to our resident-only events.
VIP? Don't mind if we do.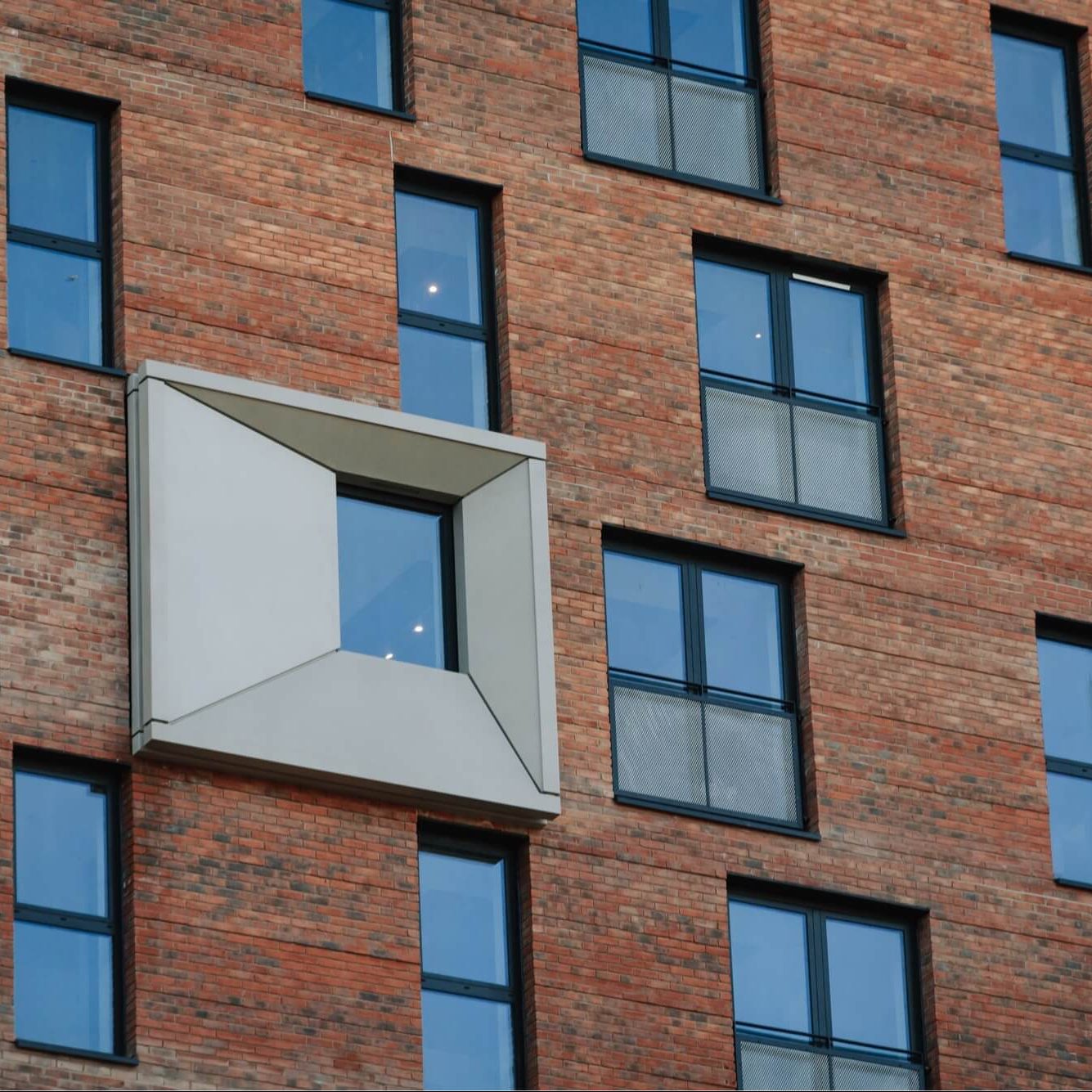 Minshull Warehouse
After having long-lasting love affairs with some of Manchester's biggest and best manufacturers, Minshull Warehouse is now home to spacious apartments that combine original features with outstanding design.
This Grade II-listed icon has been restored to house a new generation of professionals to live, work and play within, becoming one of our most unique one bed residential offerings. With double-height ceilings, bags of character, this gem sits between the garden and up-and-coming Chorlton Square.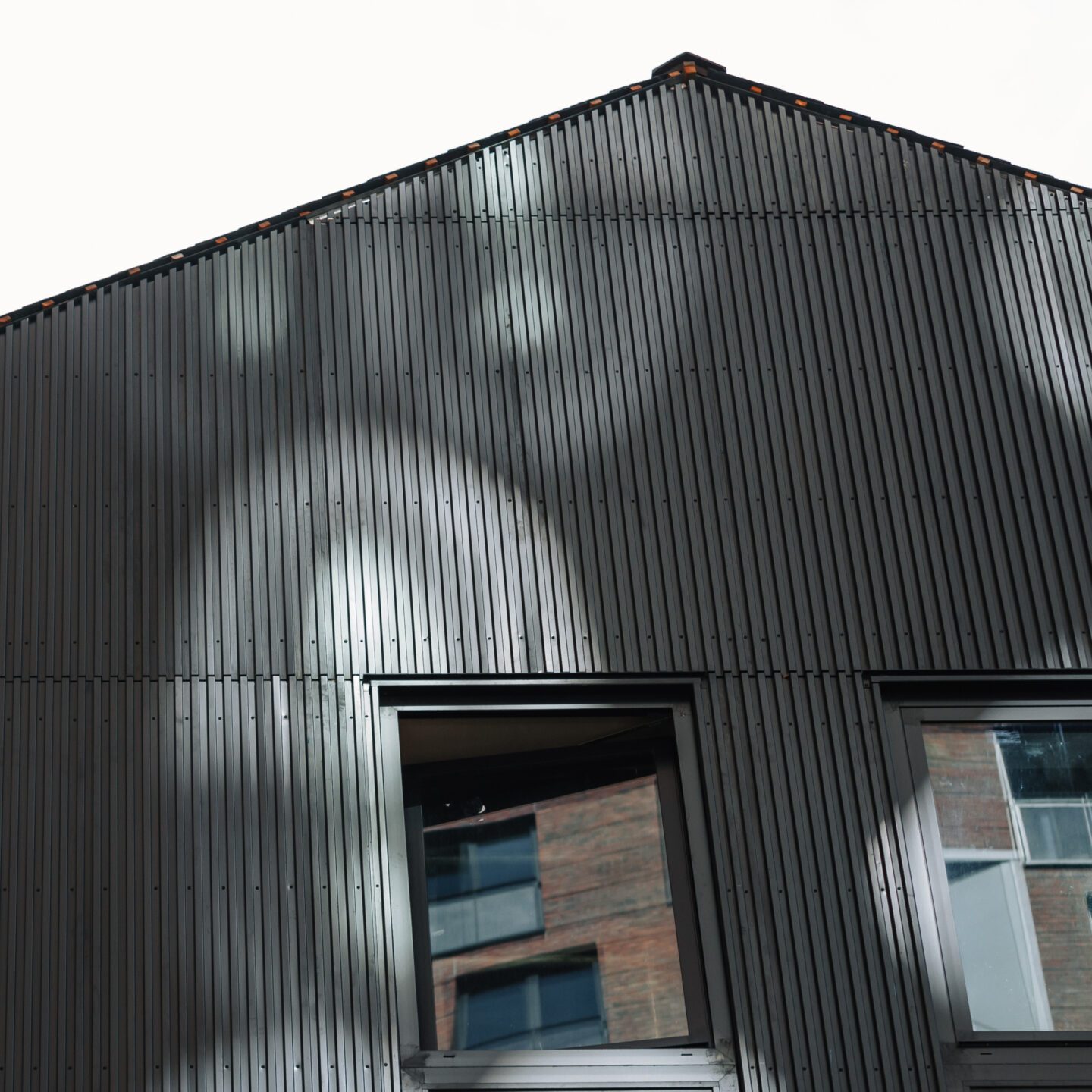 Take a look at all our 1 beds
Sleek and stylish, modern and classic – there's something for everyone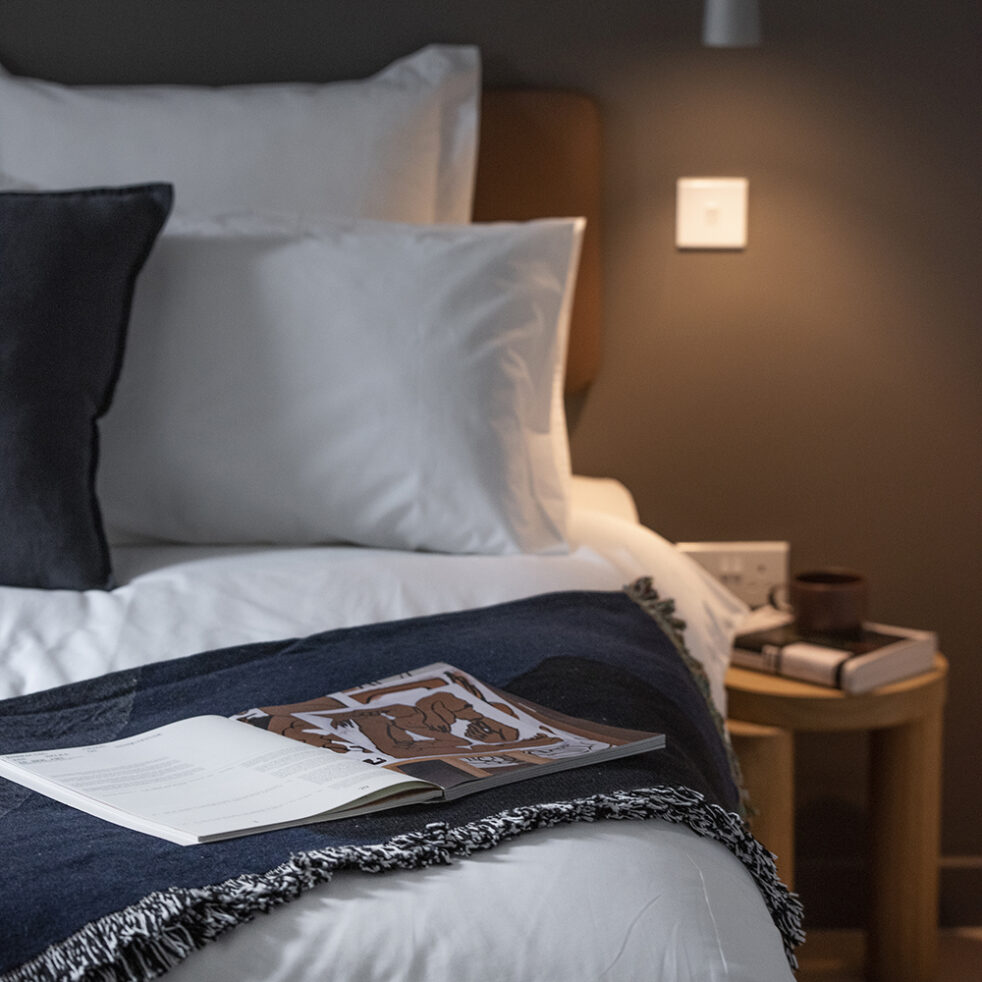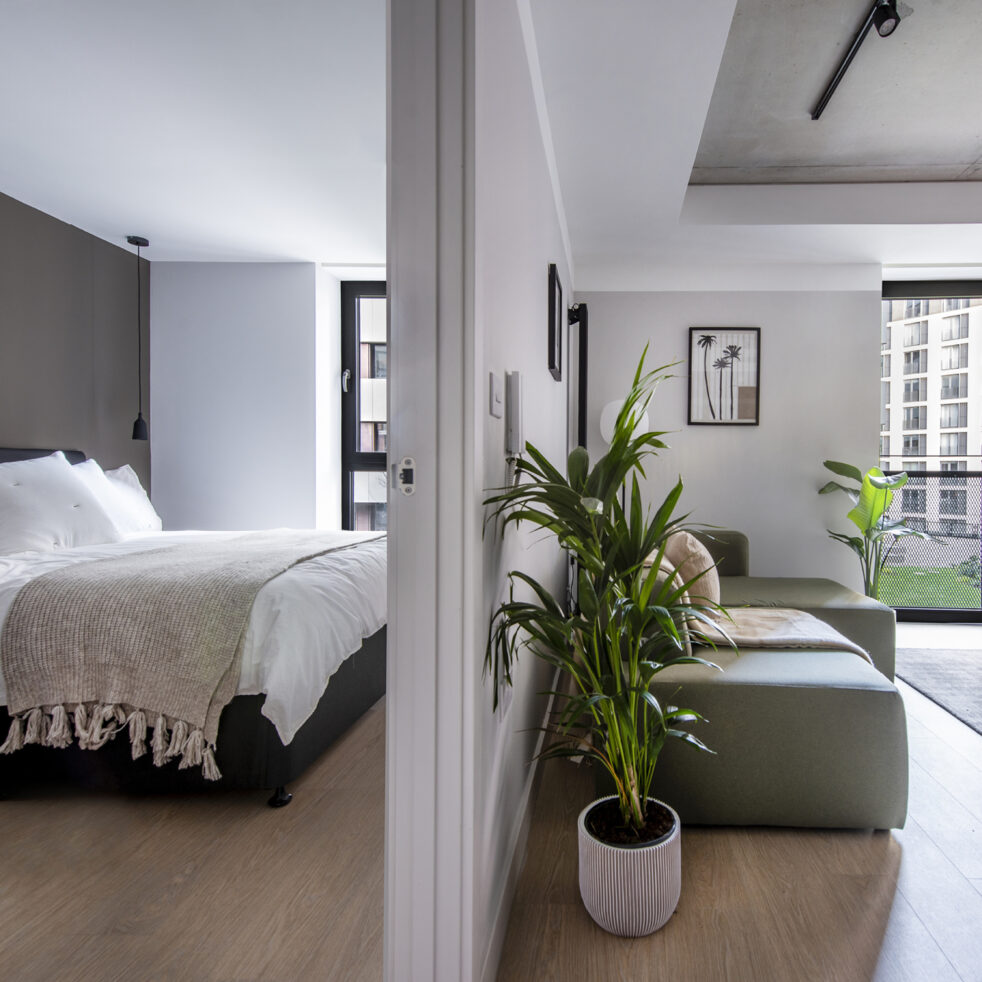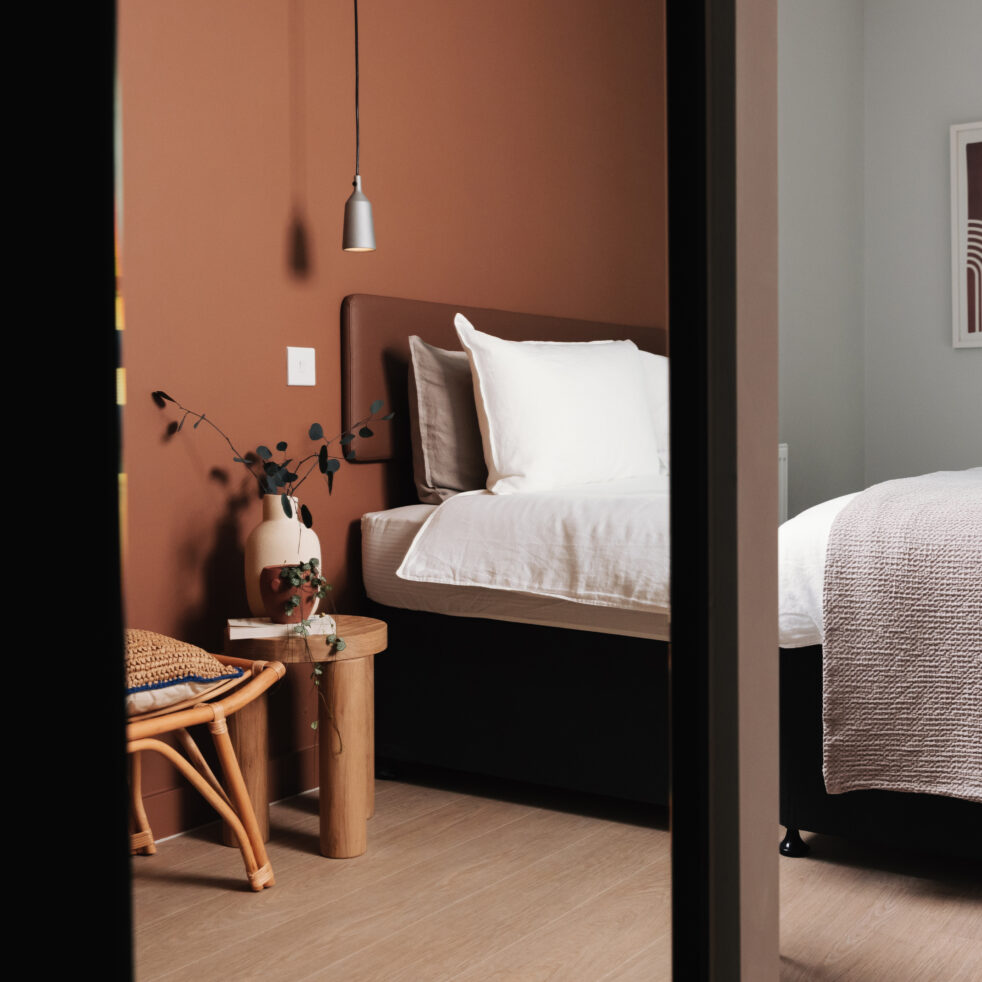 Move in somewhere nice
Kampus is all about sociable spaces, indoor and out. Our 5 apartment blocks surround a neighbourhood garden, adorned in greenery, and surrounded by the best independent food and drink MCR has to offer – all here, on your doorstep, ready and waiting for you.
Show me the neighbourhood
So, what can you expect from your luxury 1 bedroom apartment?
The devil is in the details.
All of the distinct spaces within our outstanding one bedroom offering across five buildings feature a lounge dining kitchen – fully equipped, of course – with a washer/dryer, cooker, oven and fridge freezer.
Whip up what you like, before relaxing in carefully considered decor and free-flowing design throughout, using colour and texture to create your own slice of paradise.
Our apartments boast generous storage space throughout, seamlessly blending into plain sight – so whatever you need is but a push or pull away. Get some much-needed shut eye in comfortable beds and wash away the day in clean and bright bathrooms.
It's easy to see why we're one of the most iconic developments in central Manchester.
Book a viewing today for a closer look.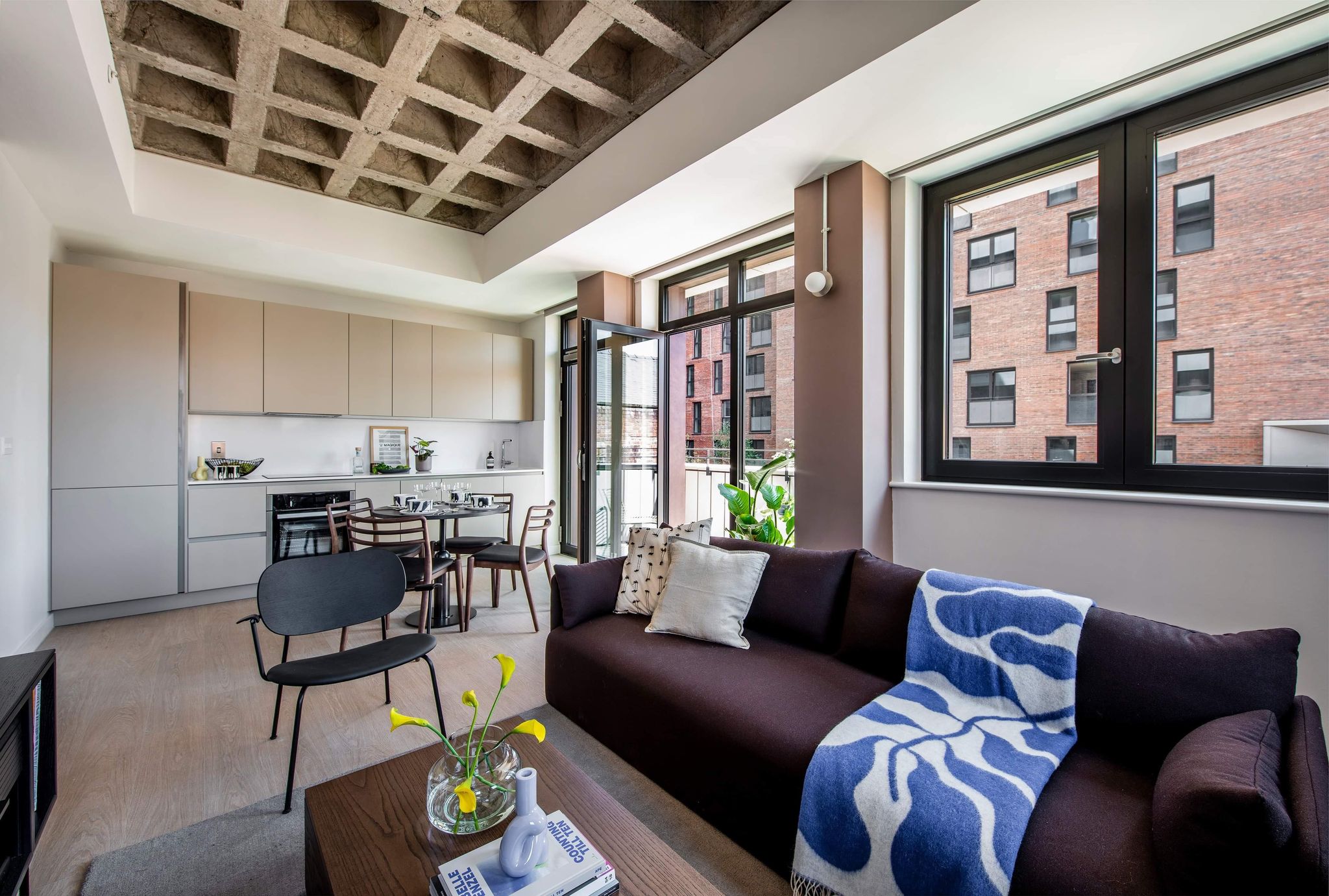 Fitness and Wellness studio – complimentary classes
Personal trainer – up your game
Meeting room for all-important meetings
Private dining room for when you entertain
Faster broadband upgrade available
Sky Q package available
Car Club preferential electric car hire rates
Cleaning weekly, bi-weekly or monthly
Dry cleaning – drop off and pick up at reception
Parking available in a secure car park
Pet care and dog walking services with local partners
Ready-to-go apartments for business lets
Bike cabinets for extra secure storage