Eat, drink & shop at Kampus
We are independent at heart – with the best food, drink and community events happening at Kampus. There's so much more to come in 2022, watch this space (or sign up for news now).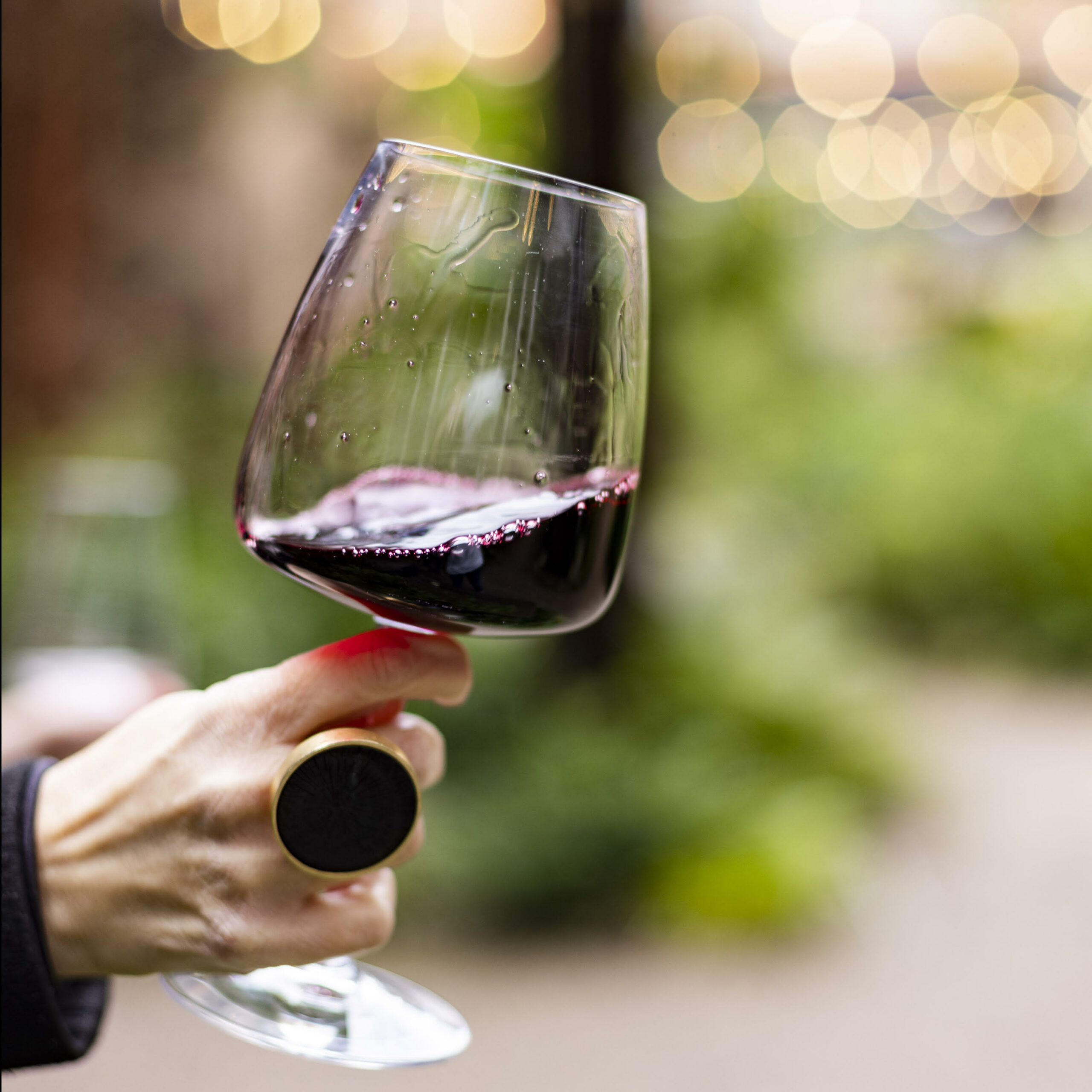 Beeswing – OPEN NOW
Your new favourite wine bar. Located above Nell's, overlooking the neighbourhood garden you'll find Beeswing – the latest independent business to find their forever home, in our lush green gardens. Bringing rare wines, precious foods and years of experience in creating the perfect bar experience to our community, inviting residents and locals inside for a glass and a light bite, a bottle and a platter or to take a bottle for the road (the very short 'road' upstairs to their apartment). The perfect place to unwind after a busy week.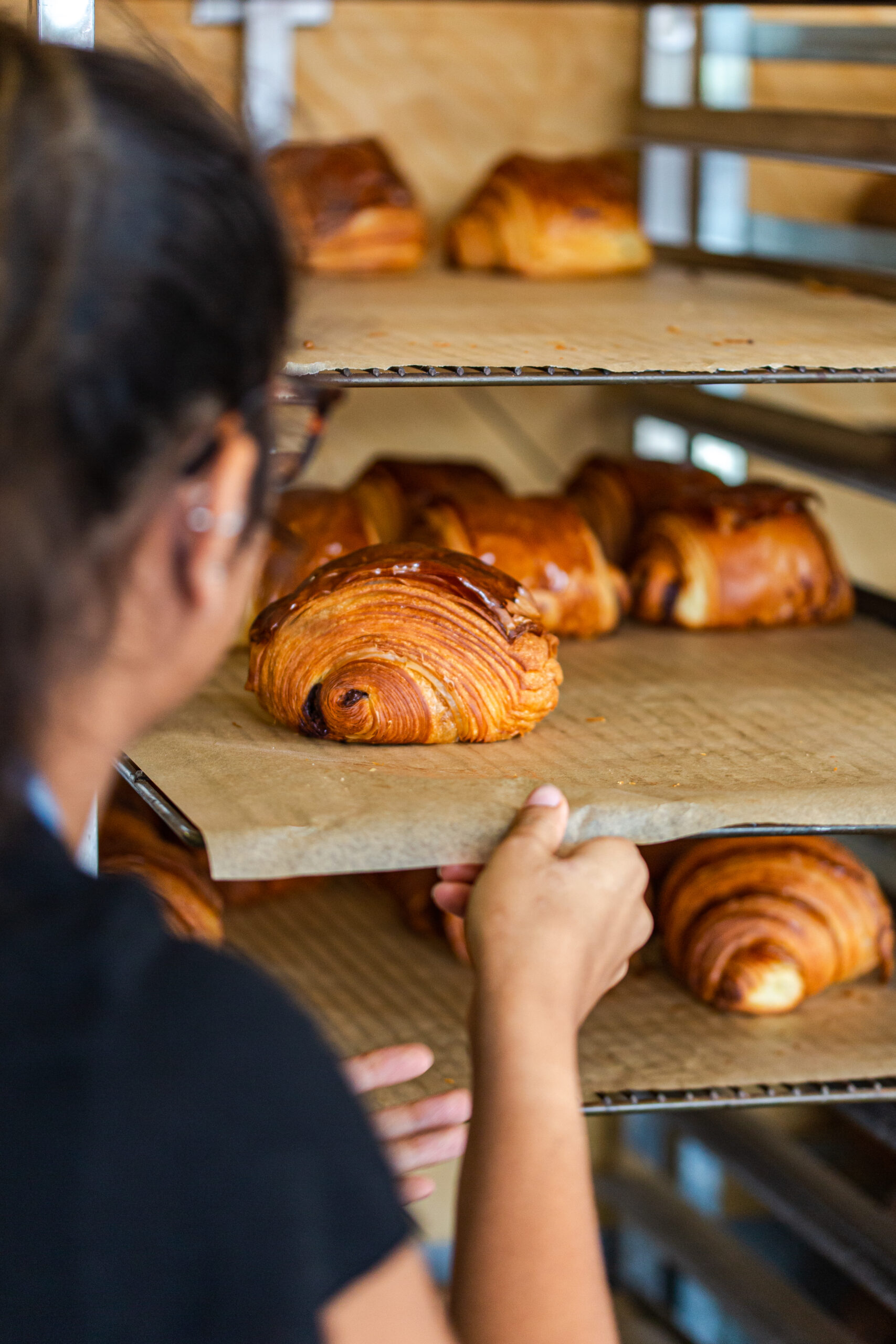 Pollen Bakery – OPEN NOW
A sourdough & viennoiserie bakery with workshops and supper clubs for those who fancy themselves as Manchester's next patisserie – welcome home to the neighbourhood, Pollen. Looking out over the Kampus garden, Pollen's coffee shop and bakery will feature grab and go favourites, brunch and seasonal produce. Croissants, loaves and cruffins for every craving.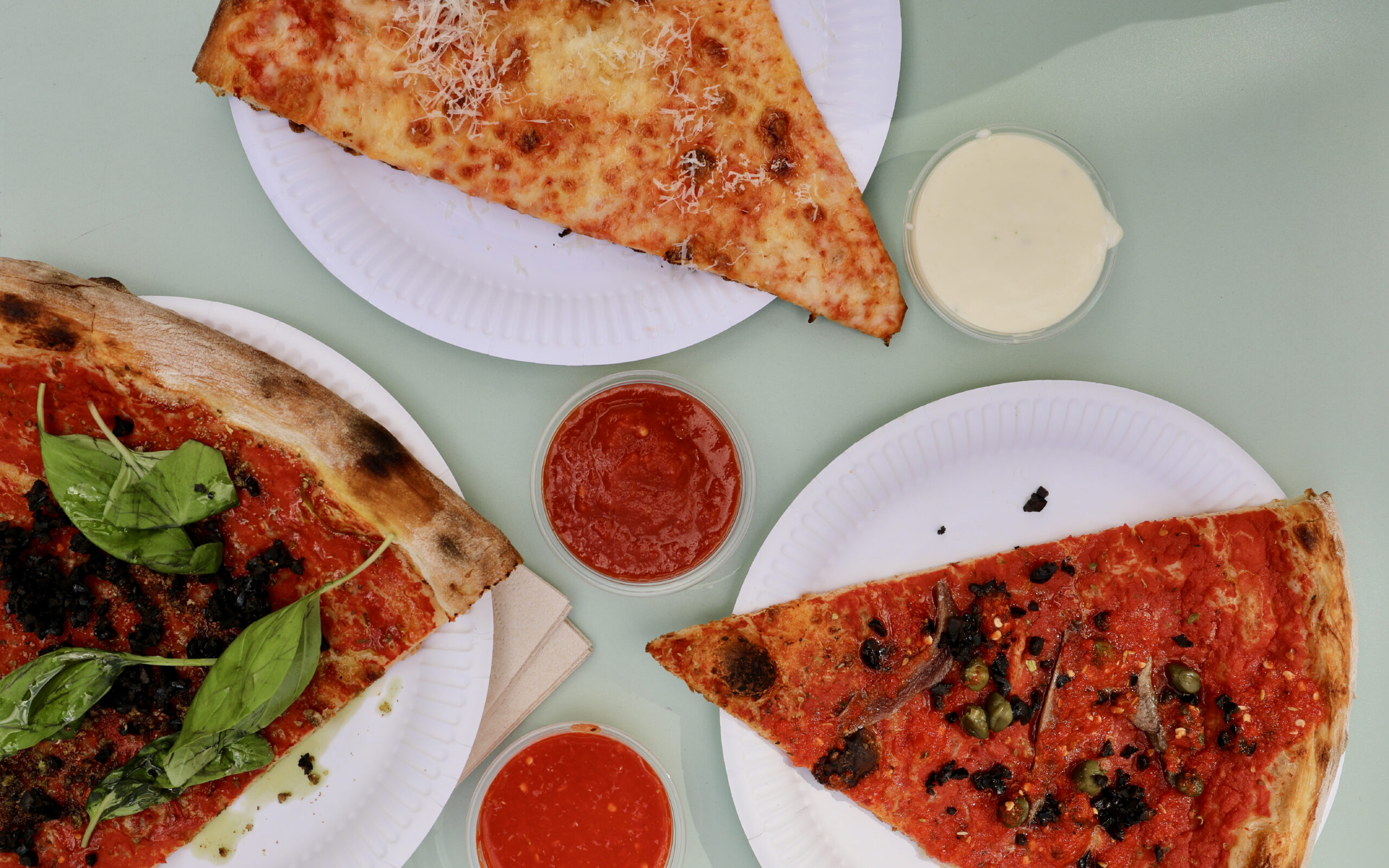 Nell's New York Pizza & Bar – OPEN NOW
Nell-s New York Pizza & Bar is the newest member of the Kampus community – a restaurant and bar where you can try out Nell's rightly famous 22″ pies and slices. Taking up an entire corner of North Block, and overlooking both our garden and canal, take your pick of Nell's best-selling pizzas, a range of new focaccia-based snacks, signature cocktails and brilliant wines and beers. Pressed for time? Grab a slice at the standalone slice bar – open day and (late into the) night. Or settle in for a Sunday session: each week, the Sunday Pizza Social marries bottomless brunches with bottomless drinks (and DJ sets). It's big, it's beautiful and it's the beating heart of Kampus, follow or head to Nell's Pizza to book your spot.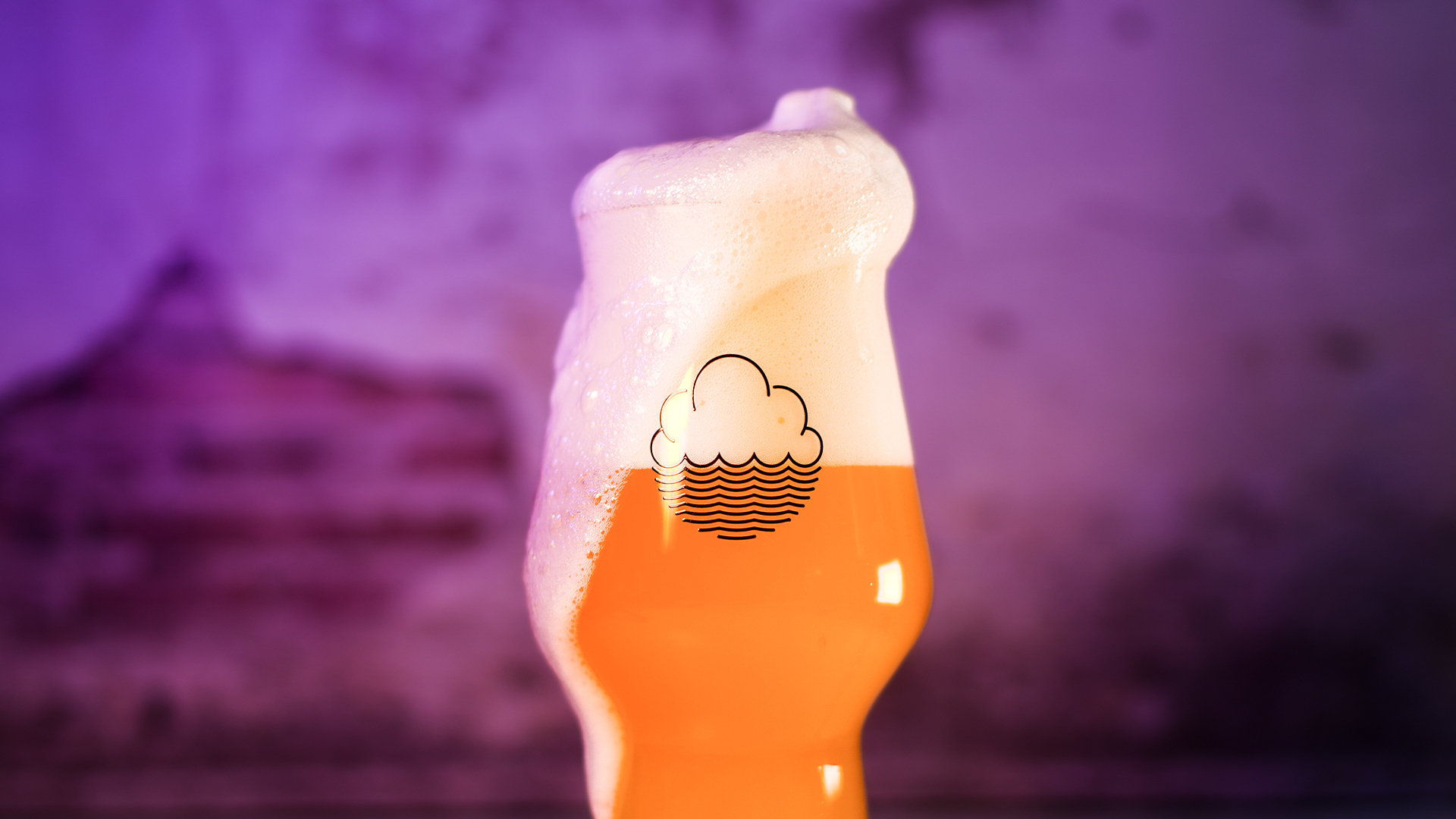 Cloudwater – OPEN NOW
Every neighbourhood needs a good pub, enter Cloudwater. The legendary Manchester brewery are opening their beer hall in our neighbourhood and will be hosting ten weeks of globe-trotting block parties with beer on tap in partnership with Levanter too! Head to the bungalow each weekend (from April 15th onwards) for laid-back disco vibes which pay tribute to a different global hotspot. With guest DJs, Spanish cuisine, charucterie boards and not forgetting more beer.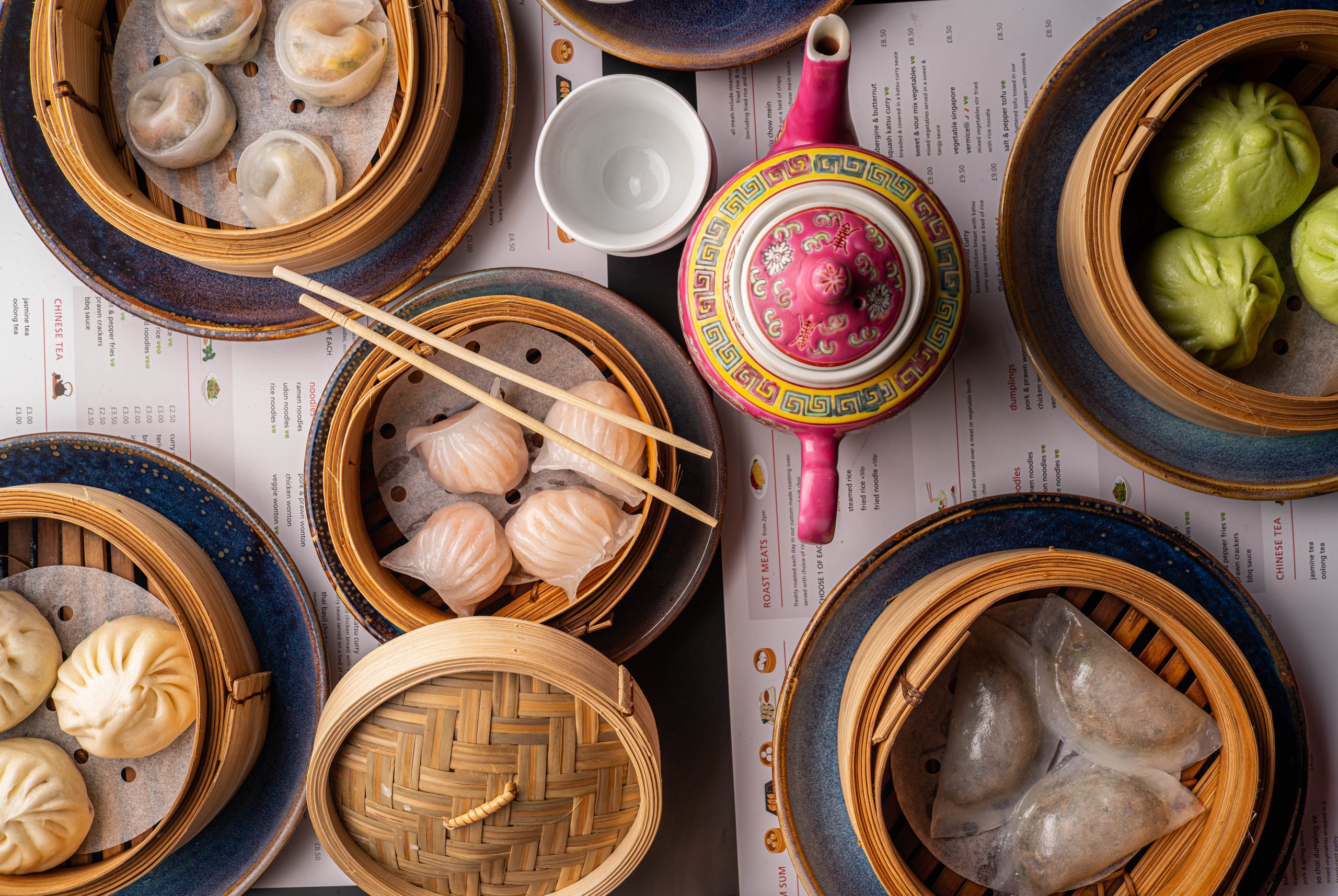 Yum Cha – OPEN NOW
If delectable dishes and divine interiors is your vibe, Yum Cha is for you. Yum Cha will be open seven days a week, with dim sum, roast meats, big plates and a relaxed atmosphere. Think industrial chic with polished concrete, softened with lanterns, wood carvings from China and neon lighting, to complement the menu of steamed, pan-fried and deep-fried small plates served in bamboo steamers. Kampus residents and passers by can also tuck into Chinese, flavour-packed large plates from curries and noodles, to a selection of vegan alternatives to popular Asian dishes.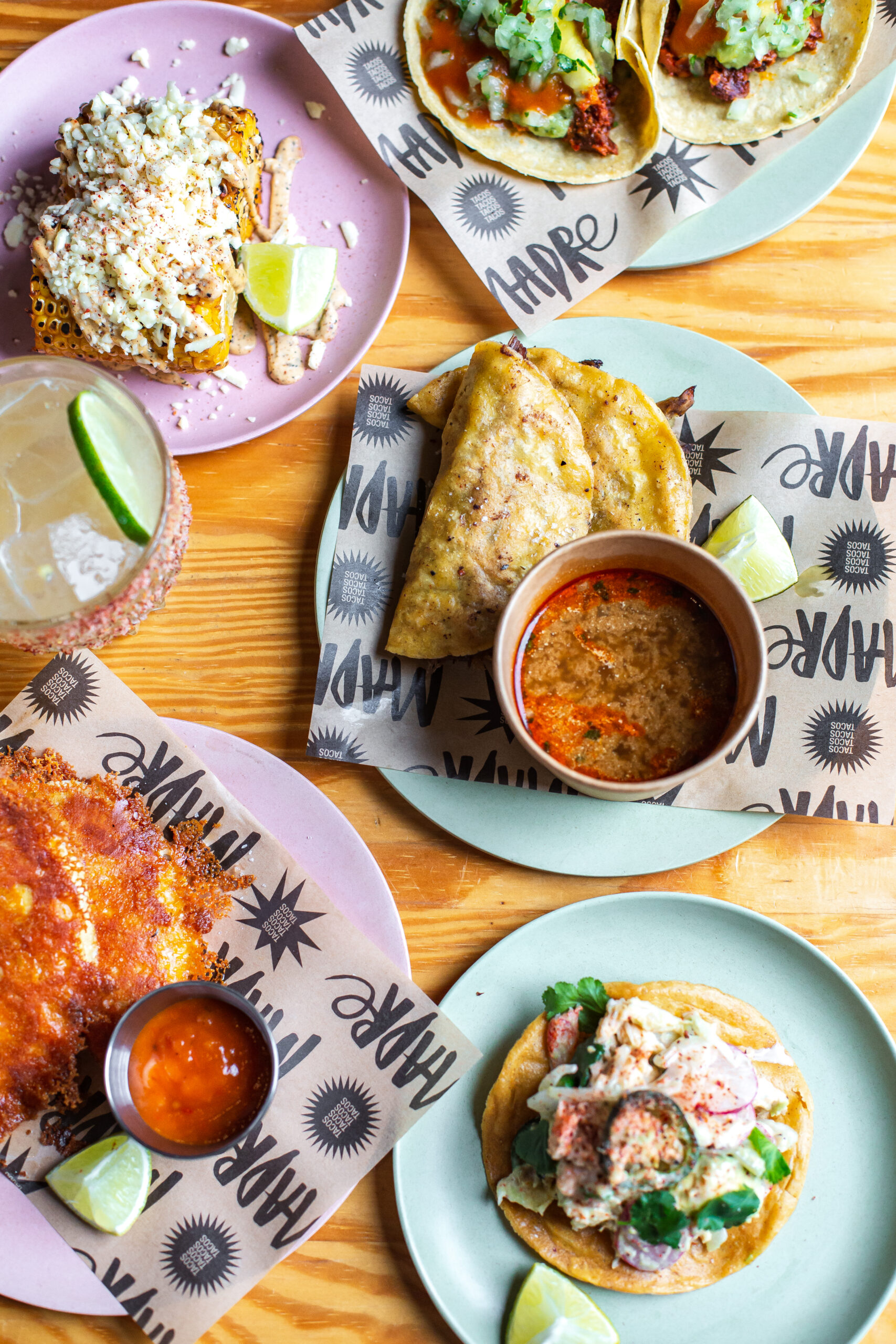 MADRE – COMING SOON
Bringing the spirit of Mexico City with them to the neighbourhood, it's Madre! Tacos, tequila, mezcal and all-round mouth-watering goodness, made from the best of local and seasonal produce, will be found come Spring/Summer in the Kampus neighbourhood, courtesy of Madre. And if you've sampled their stuff at Escape To Freight Island, you'll know it was an absolute must to move them into their new permanent home in the city. Open daily from 11am til late, evolving from a lunch spot and family-friendly destination to a buzzing bar with Mexican party vibes as the sun goes down, this is the place to be. Expect warm and intimate interiors inspired by the adobe houses of South America and delectable dishes to match.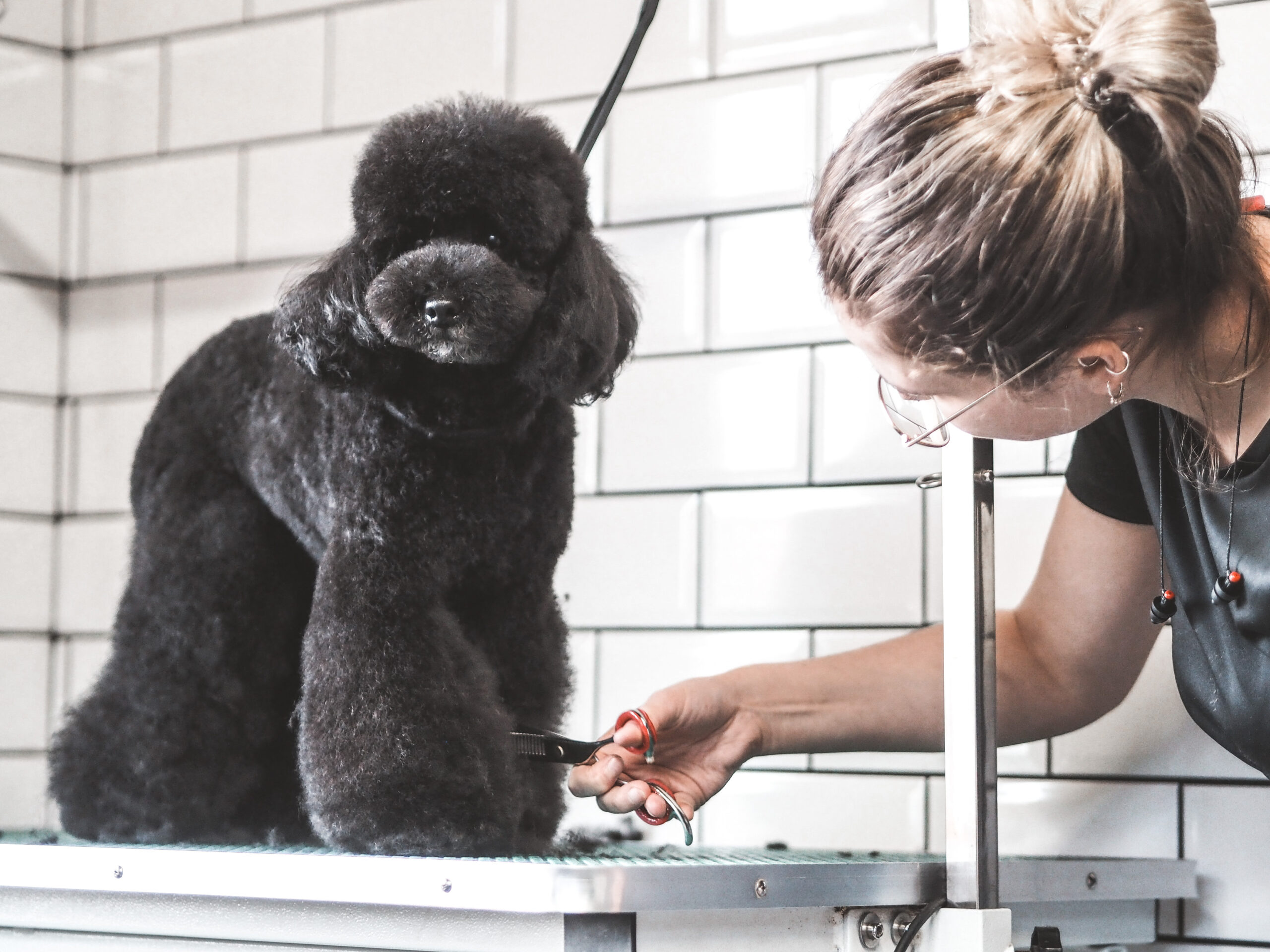 Barkside – COMING SOON
The pooches of Kampus (and Manchester) are in for a treat with puppacinos, pampering and dog street fashion landing in our neighbourhood garden this Spring/Summer, at the Barkside. After the populatrity of the monthly meet-ups for Kampus pups, the Barkside is set to open a boutique dog salon and lifestyle store – a one-stop-shop for city-dwelling dogs, with a grooming salon and shop. Find The Barkside's signature street-fashion, their own brand of nutritious foods, luxury grooming products and quality accessories. Furry clients can also sample the laid-back Kampus neighbourhood lifestyle, with doggy mud baths (a perfect de-shedding treatment) and frothy puppuccinos, so they don't miss out on the café culture.
Great North Pie Co – COMING SOON
The North West's favourite independent pie-makers are bringing their handcrafted pies to our very own Little David Street. Great North Pie's humble beginnings began a few years ago in their home kitchen; researching and developing pies to sell at local farmers markets. Fast forward to today, and they've gone on to win 9 categories at The British Pie Awards and were named the best small producer. Their modern day pie and mash café will offer a mouth-watering selection of pies, mash and drinks to wash your meal down with.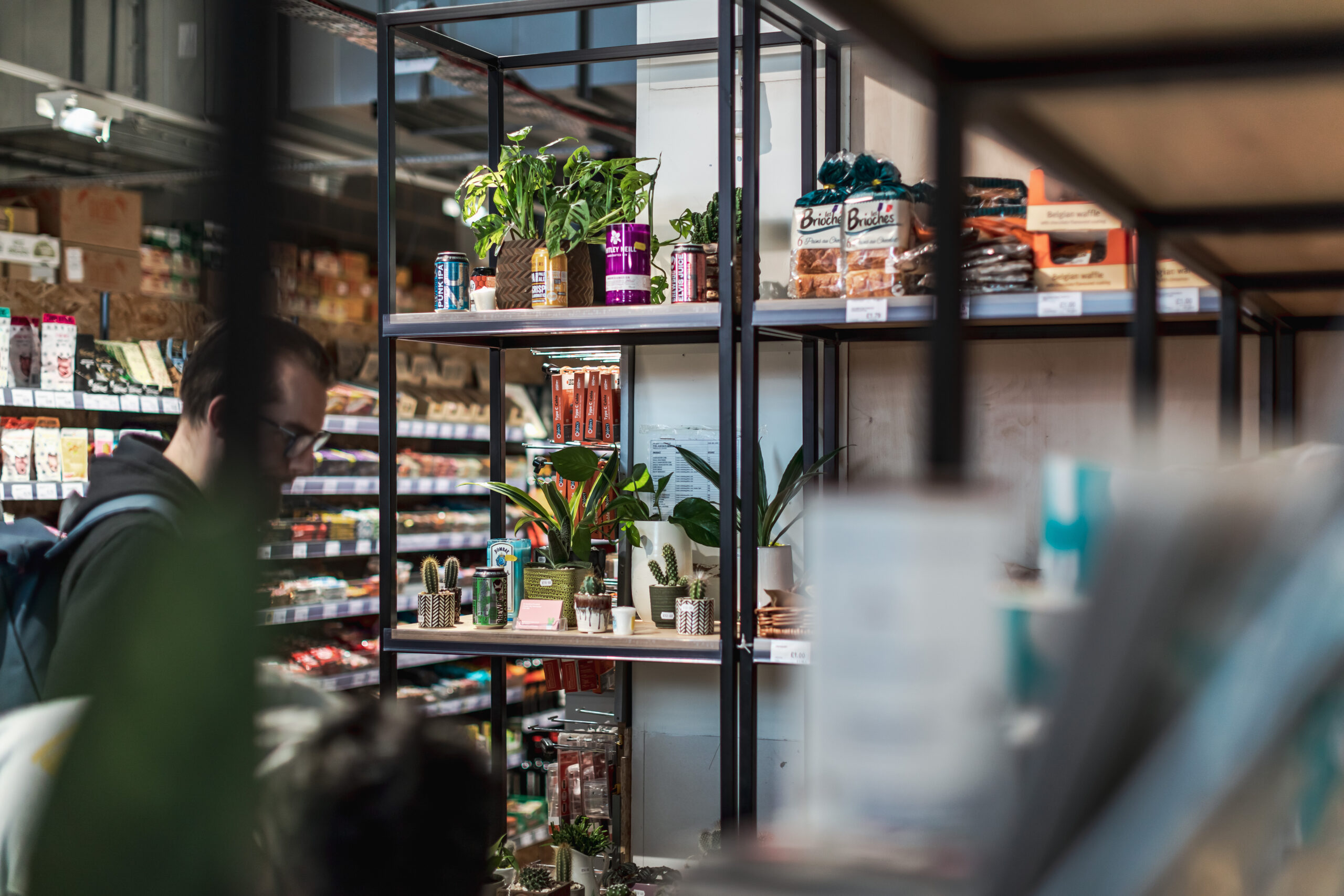 Kampus General Store – COMING SOON
Kampus General Store is a new concept from the people behind Ancoats General Store and Stretford Foodhall. A cross between a convenience store and a traditional corner shop, the Kampus version of the General Store will be the place that our residents can stock up on the best artisan food and drink. It'll feature sustainable meat from MeatCo Manchester and award-winning Great North Pie Co., alongside produce from the best food-makers in the North. There will be regular showcases from other local food and drink producers. Expect tastings and workshops alongside your daily shop. It'll be our residents' go-to for all the little, daily essentials they might need. And it'll have an eco-friendly refill hub for things like pasta and rice.